Gambling is a competitive field, and attracting the attention of players is both the most important and the most challenging task. If you have been working with casinos for a while, you are well aware that without high-quality advertising creatives, your advertising campaigns can be unprofitable. In this article, we will explore how to create effective materials for online casinos that will grab attention and increase your profits.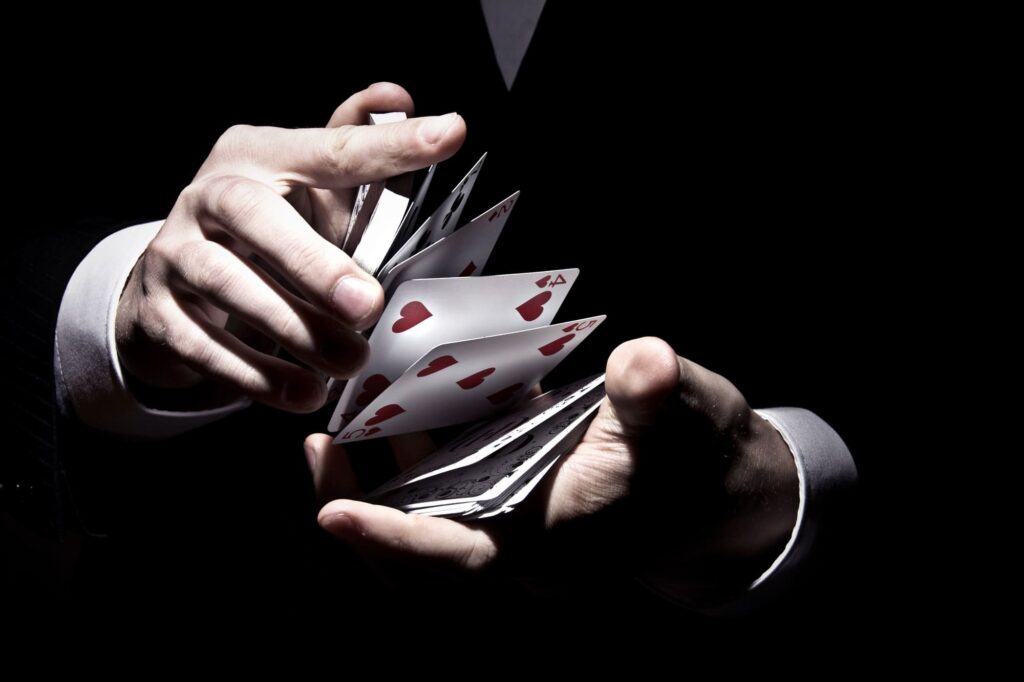 General Rules for Creatives in Gambling
Properly using creatives in gambling can significantly increase your profits and the effectiveness of your advertising campaign. Before delving into the details, let's go over some general rules to keep in mind when creating creatives for casinos
Understanding Your Target Audience
Before embarking on the creation of advertising creatives, it's crucial to have a deep understanding of your target audience. In the world of casinos (both online and offline), the audience can be diverse. Identify the age, gender, interests, geographical location, and behavioral characteristics of your target audience. Get a grasp of your audience's interests and needs. This will enable you to create photo and video materials that will specifically attract this user demographic.
Adaptation to Platform and Format
Different advertising platforms and formats require different approaches to creative development. For instance, creatives for social media should be concise and visually appealing, while banners for advertising networks can be more informative. Some sources might be better suited for photos, while others for videos; this is a crucial consideration. Always adapt your materials to work most effectively.
Effective Text Usage
Headlines and descriptions play a vital role in grabbing the attention of your target audience. A headline should be vibrant, concise, and memorable. In descriptions, focus on briefly highlighting the advantages and attractive features of your offering. Remember the linguistic nuances of different regions; even within one country, people may speak different languages.
Uniqueness and Originality
In the gambling industry, competition is fierce, so your creatives must stand out. Use original ideas and concepts. Emphasize the unique benefits of your offer, such as high bonuses, a wide selection of games, fast withdrawals, or other factors. However, keep in mind that you should first analyze which approaches convert in the market and then adapt them to your advantage.
Creating a plot and an effective funnel
Sometimes, crafting a creative plot or story can boost audience engagement. Try narrating a story that will capture the audience's attention and guide potential customers towards a specific action, such as registration or making a deposit. Maintain a consistent storyline throughout your advertising campaign:
– Ensure that the creative aligns with the offer.
– Match the currency depicted in the visuals with the one mentioned in the text.
– Ensure other elements are in sync as well.
Compliance with Laws and Regulations
The online casino industry is subject to strict rules and regulations, much like its offline counterpart. Always ensure that your advertising creatives comply with the laws of your jurisdiction and the requirements of advertising platforms. Failing to adhere to these rules can result in your creatives being rejected in large numbers and your account being blocked, leading to a loss of time and money.
Testing and Optimization
In affiliate marketing, it is crucial to continually test different creative variations to determine which ones are the most effective and make adjustments to your advertising strategy. Create multiple ad versions with different headlines, images, and descriptions, and optimize your campaign based on data about their performance. This will help you identify the best combinations of elements in your funnel.
Creating effective creatives in gambling is both an art and a science, requiring a creative approach and an analytical strategy. Understanding your target audience, adapting to platforms, using storytelling, testing, and optimization – all of these factors play a key role in a successful advertising campaign.
Where to Find Ideas for Gambling Creatives
Ideas for promoting a casino can be found in a variety of sources. The key is to understand which of these sources are likely to yield results. Here are a few ways to find inspiration:
1. Competitor Analysis: Study the advertising campaigns of your competitors to understand what ideas are working in your industry. Use spy tools and creative galleries on some advertising platforms to help with this research.
2. Trend Research: Keep an eye on current trends in the world of gambling. Trending topics can be an excellent source of ideas. Additionally, stay updated on news and events, such as games, matches, and other happenings, to capture your audience's attention.
3. Internet and Social Media: Spend time on analytics by examining forums, Telegram channels, and social media platforms to learn what players are talking about. This can help you understand their needs and interests.
4. Cross-Vertical Inspiration: In fact, you can even find ideas in other verticals, such as betting, dating, and more. The key is to adapt trending ideas from other industries to your advertising campaign. Also, don't forget to request up-to-date creatives from your affiliate program.
By exploring these sources and being adaptable, you can gather creative ideas that resonate with your target audience and enhance your gambling advertising campaign.
Effective Funnel in Gambling
An important part of successful advertising is the creation of an effective customer acquisition funnel. The funnel is a sequence of stages that your potential customers go through, starting with getting familiar with your brand and ending with making bets or deposits. Here are several key stages of the funnel:
1. Awareness: At this stage, it's important to capture the attention of potential customers using creatives that intrigue and spark interest in your offer. Creatives and landing pages, if available, are responsible for this step.
2. Registration: After a user has shown interest, provide them with a simple and convenient way to register on your website. There should be no obstacles on the path to registration – check your applications for any bugs.
3. Deposit: Make the process of making the first deposit as convenient and transparent as possible. This may include bonuses and welcome promotions. Implement a wide range of payment methods to ensure everyone can make a deposit.
4. Gaming: After the deposit, offer various games and opportunities to your customers. Make the gaming experience engaging and diverse. Provide a variety of games with different mechanics so there's always a choice.
5. Retention: Continuously interact with your customers by offering them bonuses, promotions, and updates. Don't forget about push notifications and newsletters.
Examples of Gambling Creatives
Each year, more and more media buyers have started working with casinos and are competing for the attention of potential customers by using original and creative advertising methods. There are numerous options for ad creatives that not only grab attention but also generate interest in this industry. Let's consider a few of them:
1. Building Trust with the Audience:
Using videos featuring real customers sharing their success stories and winnings creates a sense of trust and attracts new clients.
2. Humorous Videos:
Creating short, humorous videos related to gambling can evoke positive emotions and brand memorability. Humor appeals to everyone – don't be afraid to experiment and adapt funny trending videos from TikTok and Instagram to the world of gambling.
3. Intriguing Headlines:
Ad banner and ad headline wording can be formulated to pique users' curiosity by offering them puzzles and riddles to solve.
4. Live Streams and Tournaments:
Organizing online broadcasts of gaming tournaments and contests can grab players' attention and build a community around your brand.
5. Exclusive Offers:
Using eye-catching headlines like "today only," "especially for you," "act before the promotion ends," and others can increase ad click-through rates. When done right, they can also boost conversion rates, but be cautious to avoid misleading clicks.
6. Utilizing Trends:
Integrating sports and culture into advertising campaigns by creating engaging stories based on events in the world of sports and entertainment. For instance, betting on match outcomes, television shows, and more.
7. Game Simulation:
One of the most popular approaches is simulating casino games like roulette and slots. You can incorporate this into your ideas, which may not yield high click-through rates but will reach a precisely targeted audience.
In conclusion, it can be said that the industry continues to evolve, using various strategies and methods to attract and retain customers – from humor to sporting events. Companies in this industry actively seek ways to make their brands recognizable and appealing to diverse audiences. Media buyers are capitalizing on this trend in their work.
Regardless of your stance on gambling, the ad creatives in this field leave their mark on the world of marketing, demonstrating how you can inspire and captivate your customers through original and appealing advertising campaigns.
Creating effective creatives for casinos is a complex art that requires a creative approach and an analytical strategy. It's important to remember that successful creatives should not only be eye-catching but also align with your brand's goals and the interests of your target audience. Keep in mind the general rules, stay up to date with trends, and find inspiration from various sources. Above all, don't forget to test and improve your advertising materials to keep them current and attractive.